Education
The education quality for young residents is the first priority. Therefore, most of international education complexes from kindergartens to high schools with the high-quality facilities and training programs are gathered here, including United Nations International School (UNIS), Singapore International School (SIS), Hanoi Academy International Bilingual School (HAS), Kinderworld International Kindergarten, Sunshine House and Global Art.
United Nations International School (UNIS)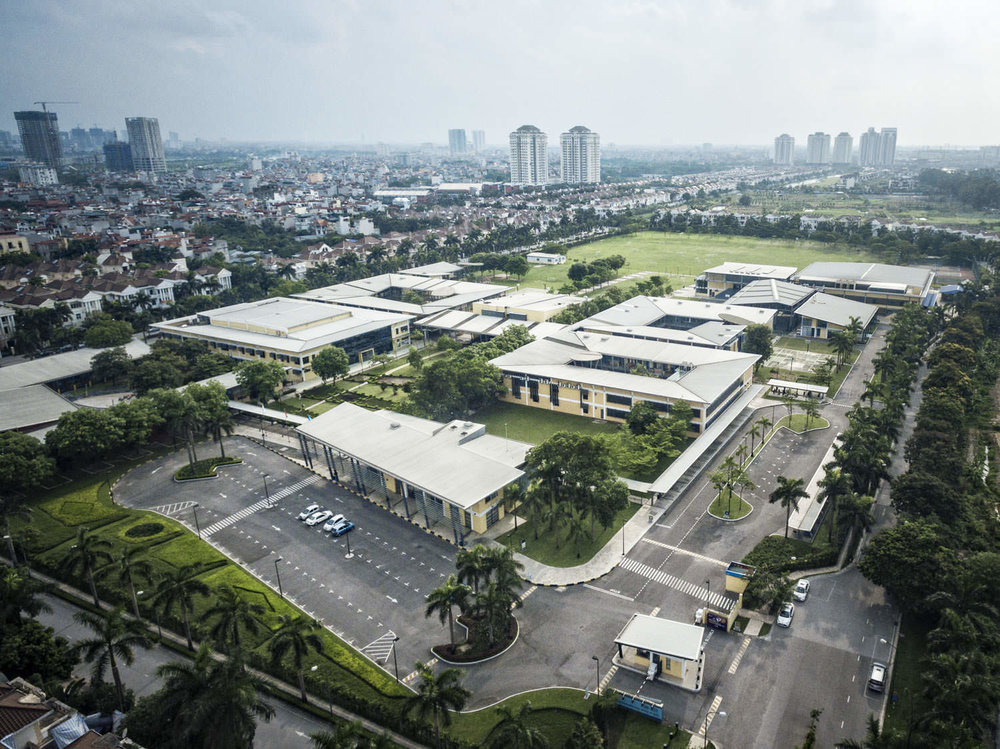 Hanoi United Nations International School (UNIS), in the first phase of Ciputra Hanoi International City, is a prestigious leading international school operating in Ciputra Hanoi. UNIS Hanoi is a special studying environment.

Being the first international school established in Vietnam, one of the only two United Nations International Schools in the world, and the school issuing graduation certificate in Hanoi, UNIS Hanoi is proud to offer unique educational experience to students. UNIS Hanoi is a studying community that respects for the diversity of culture. The students not only are eager to learn but also are friendly and confident. They understand and commit to build a better world and implement the vision together. UNIS Hanoi is a studying community that commits to bring happiness to all children and we believe that these quality relationships in this community shall create a very much special learning capacity.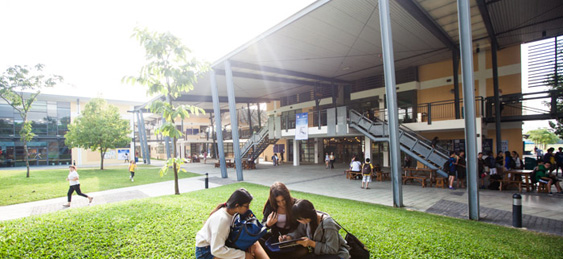 Our excellent lecturers train and nurture young learners in daily basis to help them recognize their abilities and test their direction. Besides, the equipment inside and outside classrooms all meet the international standards. That is the reason why our teachers are passionate about their teaching methods and dedicated to the students as well.
At UNIS Hanoi, people learn as a life experience – which will follow you throughout your life. (Source: http://www.unishanoi.org)
Singapore International School ( SIS)
Singapore International School has been operating in Ciputra Hanoi International City. Singapore International School provides an educational environment as per international standards for children in Ciputra Hanoi. Singapore International School with 4,600 m2 of new campus is located in C3 area of Ciputra Hanoi International City.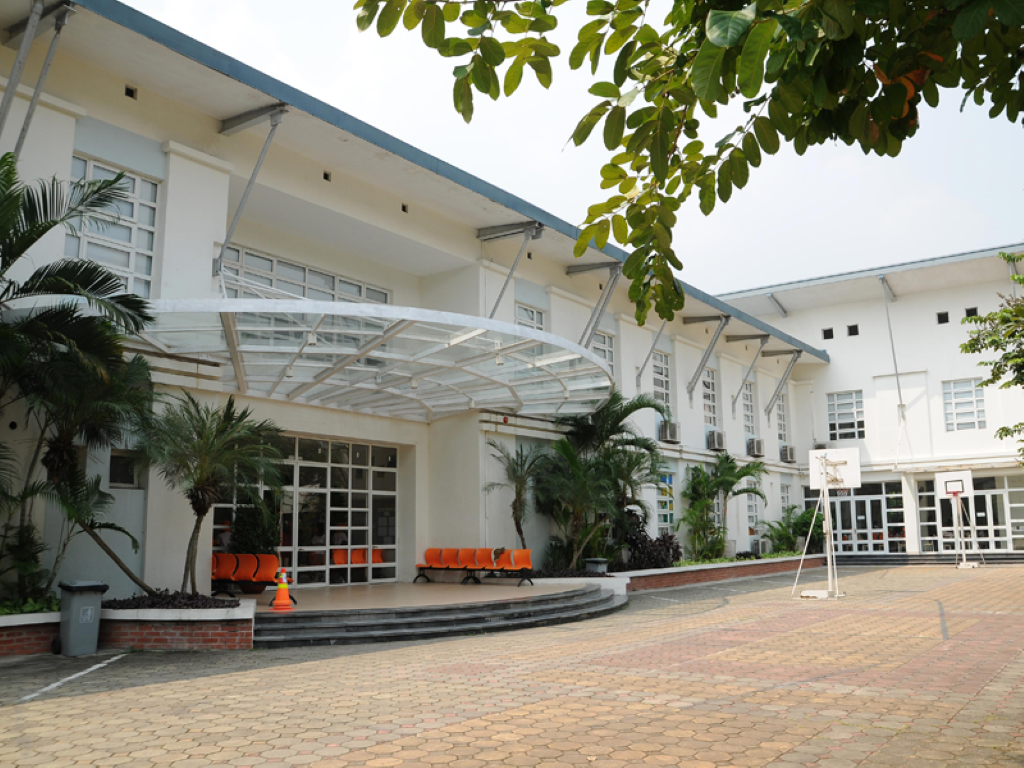 Singapore International School is designed to serve 400 students in the age of pre-kindergarten up to six-years old in a very good academic condition being equipped with air conditioning system, internet connection in all classrooms, computer room, library, multi-functional room, spacious outdoor playground and attractive entertainment facilities.
Singapore International School opened the Kindergarten in Ciputra since October 2005 and introduced pre-school education for the students from the ages of 18 months to less than 6 years old. The primary school began in C3 area in Ciputra Hanoi and has been providing Vietnamese and foreign students with an international and integrated education program.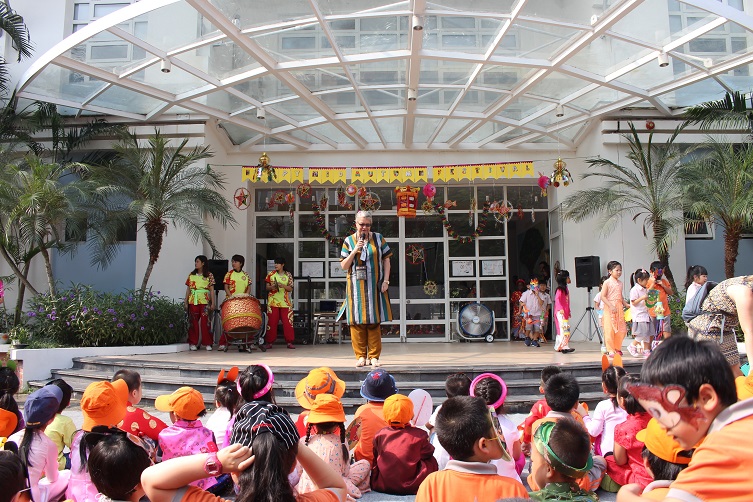 Uniworld International School is the first school complying with the educational program. This allows the students to reach an international teaching and learning curriculum, specifically for Vietnamese students. Moreover, it is combined with the best selection of Vietnamese and Australian curriculum for international students. The teachers have high qualifications and long-term experience, most of whom are trained in Australia, England and Canada and are dedicated to teaching students with their diversified academic experiences and the endless passion of knowledge. Uniworld helps the students become international, comprehensively developed and successful citizen.
In November 2011, Kinderworld Education Corporation opened Kinderworld International Kindergarten for Ciputra Hanoi residents and neighborhoods that is equipped with the modern utilities at No. 9-10 in the low rise commercial area of CT17.
Hanoi Academy School ( HAS)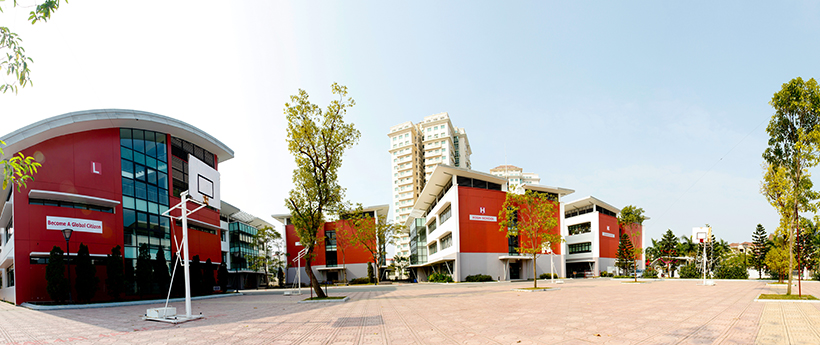 Hanoi Academy School has provided the kindergarten, primary and middle education for all children living in Ciputra Hanoi and surrounding area since September 2009. The school uses the bilingual education to seize the high-quality textbooks issued by Ministry of Education and Training, and combination of the international education's advantages. Hanoi Academy's campus is located in Ciputra Hanoi International City.
With an area of 2.6 ha, Hanoi Academy spends 70% of area on building spacious green spaces such as flower gardens, trees, playgrounds and internal roads. Hanoi Academy has 6 buildings with 120 classrooms, each one has the area of more than 52m2 that are designed for kindergartens, primary and secondary schools. Classrooms are well-designed with lighting, ventilation and air conditioning systems to ensure student's safety.
Hanoi Academy is one of the first schools in Hanoi setting up learning facilities such as libraries; computer centers and music performance rooms equipped with the piano and the organ; rooms for dancing, playing sports and drawing. The school library has more than 200 seats. Various books are carefully selected and regularly supplemented; especially the library has an electronic database entry and the search system that allows students to look for books fast and exactly during their school day. Moreover, the school has a gymnasium with high-quality for certain activities such as basketball, volleyball, badminton, table tennis, indoor football and swimming pools of warm water and Ozone technology in order to protect children's health.
The training program of Hanoi Academy is applied under Vietnamese education standards because it is based on the curriculum of Ministry of Education and Training. Students have been learning English since they were 2 years old with a half of their class time. Also, the students can apply for the international examinations of Cambridge University (UK).
Hanoi Academy is an advanced learning environment as well as an ideal place to practice and develop the student's talents. It is also easy to understand why Hanoi Academy is a decisive choice for parents in Ciputra Hanoi in particular and Hanoi City in general.
SunShine House Kindergarten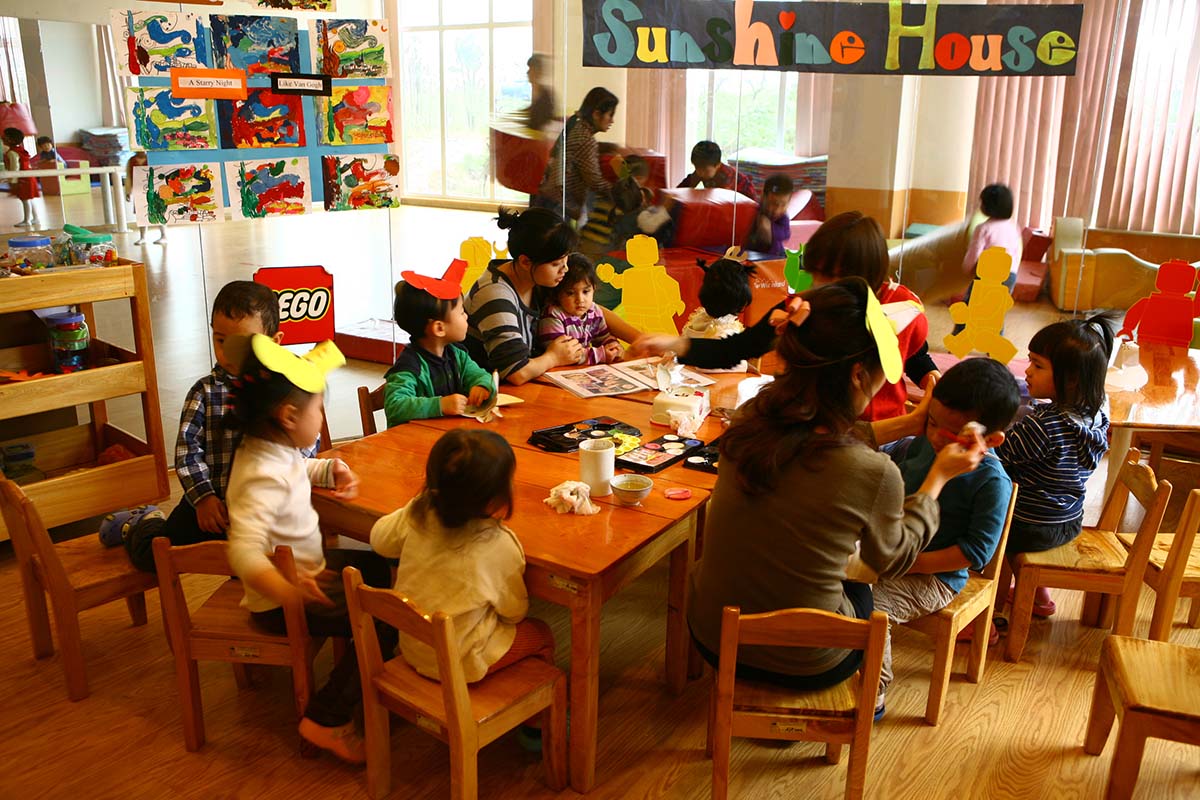 Sunshine House Kindergarten (SSH) is a leading provider of care and education. SSH includes the experts who are dedicated to the quality of care and education for newborns through school-age children. Through teacher training and developmental training programs in accordance with parent participation, SSH guides all children grow with full of love and skills.
At Sunshine House Kindergarten, children learn skills to prepare for a bright future. By using such a unique intelligence development program, our programs focus on promoting personality and talents of each child as well as building a solid foundation for social and educational development. You want the best for your child. And those bright future starts at Sunshine House Ciputra Hanoi.